Azure Development Services
Engage our development services to create easily scalable, cloud-native applications that are tailored to your business.

Your Microsoft Azure Developer Team
Our 100-strong team uses the secure Azure platform to cut development times and reduce costs. Benefit from an iterative and agile approach that brings your products to market faster. Our development solutions include:
a team of UK Azure developers to meet fluctuating workloads, without the need for costly infrastructure
faster and more iterative development cycles, bringing your successful products to market faster
cloud-native applications that are easily scalable to meet changing demand
quick integration with other cloud solutions, on-premise applications, and legacy systems
Azure development environment setup and Azure IaaS configuration services
a full range of services across the life cycle, from consultation through planning and design to development, testing, and deployment
Custom Azure Development Services for the Full Life Cycle
Azure Application Development
Our Azure app development team has three advantages over traditional developers:
speed of deployment

speed of operation
speed of scalability
The result is tailored, tested applications that hit the market faster than competitors.
Secure Azure Integration
Integration is key to planning your application's ultimate utility in the business. That's why we place integration at the heart of our Azure development services, with experience of connecting legacy software such as Microsoft Visual Basic, Lotus Notes, Microsoft Commerce Server, and Microsoft SharePoint Server.
Flexible Azure Teams
With 80 developers across our UK offices, our Azure team can quickly expand or contract to meet your workload at any time. Find in-house full-stack developers with a wide range of experience across application development, enterprise integration, APIs, web development, analytics, management, migration, support, and security.
Azure Strategy & Planning
By taking a consultative approach from the start, our team ensures your stakeholders are engaged in an iterative process that suits your business goals. First we determine your needs, then we address them with state-of-the-art functionality that exceeds your expectations. Paying equal attention to UI and UX ensures user adoption across the business.
Azure Design & Build
Each application is a unique project with the potential to evolve alongside your goals. Our Azure developer team is skilled at creating multi-tenant solutions with services including Azure Apps, Blob & Table Storage, SQL Database, Azure Functions, Stream Analytics, and Machine Learning.
Modern Cloud Services
There's huge potential for growth with applications using blockchain, artificial intelligence, machine learning, analytics, Internet of Things, and big data. Our Azure development team can bring your business the advantages quickly and with minimum outlay.
Large Enterprises
Some of our larger clients include John Lewis, Addison Lee, Thyssen Krupp, Centrica, Pret a Manger, House of Fraser, Lloyds Banking Group, Gatwick Airport, and Bloomsbury.
Public Sector Organisations
Our public sector clients include HM Treasury and the Insolvency Service, as well as a number of NHS trusts, universities, councils, police forces, and housing associations.
Small and Medium Businesses
We regularly work with smaller companies, often within the local areas of our Kent, London, and Glasgow offices.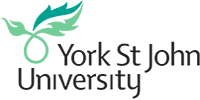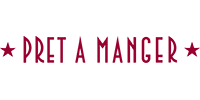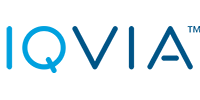 Azure Cloud Platform Services
CLIENT: UK Technology Company
PROJECT: Azure Development and Integration
The client approached our Azure development team to integrate a plugin with Azure Rights Management (RMS) and Azure Information Protection (AIP). Using their Microsoft .NET expertise, the Azure team wrote custom code to create the necessary integration.
RESULT: Increased Product Value and Marketability
The client gained a more versatile, marketable, and valuable product. With our Azure development and integration services, the client was able to reach more customers and occupy a larger share of the market.
Get In Touch
Complete the form and our Microsoft Azure team will call you right back.
Our office hours are 09:00–17:30, Monday to Friday (outside of bank holidays).