Microsoft Azure is Microsoft's public cloud computing platform with a variety of cloud services. This includes computing, analytics, storage, and networking. End users can use any service to develop new applications or run existing applications in the public cloud.
With migration and networking tools, single sign on, and identity management, hybrid storage devices can be deployed on-prem. A hybrid cloud is a cloud computing environment made up of one or more public and private clouds. Data, apps, and workloads are shared across the clouds as a unified system. This means users can scale workloads into the public cloud when private cloud resources are exceeded. Azure enables scalability and flexibility of public cloud systems while maintaining the security of business critical data and applications.
We explore the Azure hybrid cloud benefits below.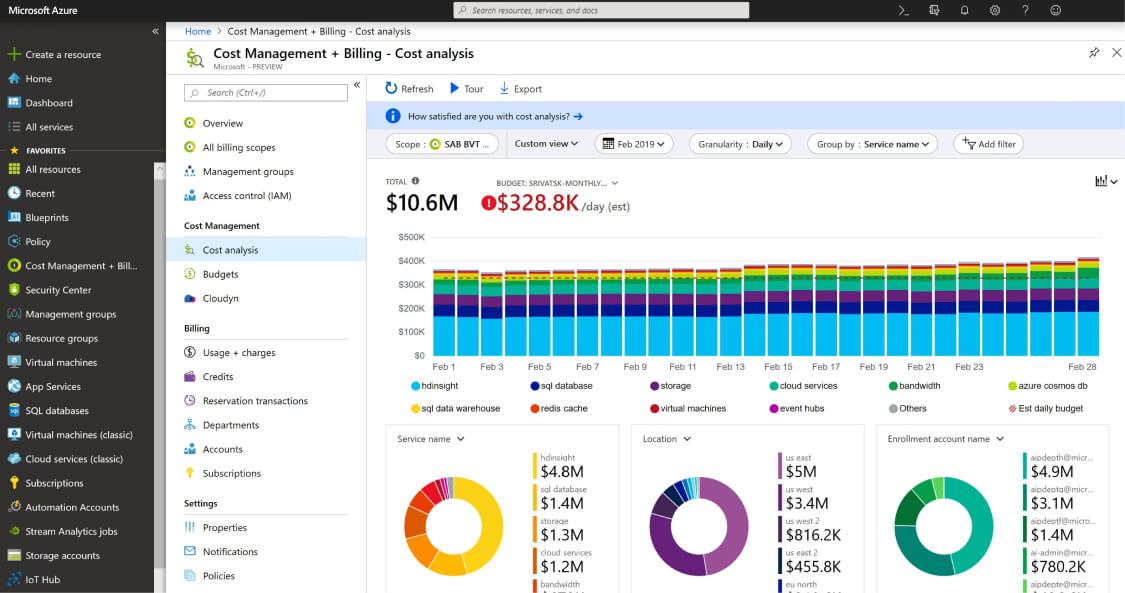 Features of a hybrid cloud
Microsoft Azure provides tools to migrate apps to public clouds. With the Azure Hybrid Benefit program, you can transfer existing licences for SQL Server and Windows Server.
In addition, users can run apps across on-prem, cloud, and edge environments. Applications can either run as they are, or they can be refactored to run with cloud scalability and portability features. Azure also offers advanced analytics and automated migration options for ease of use.
By implementing Azure, users are able to take advantage of Microsoft's expansive global network, and take advantage of the 100 Gbps connections with Azure ExpressRoute. There is also the ability to connect thousands of users and endpoints with Azure Virtual WAN. Azure Firewall and DDoS Protection services come as standard to ensure secure connection management.
Azure customers gain access to the high-performance resources that Microsoft offers, including enterprise-grade security and availability. With Single Sign-On (SSO) across on-prem, cloud, and mobile apps, you can centralise identity management and promote standardised access.
Move to the cloud with Azure
Get started with a hybrid cloud solution with Microsoft Azure. We'll match your company goals with Azure hybrid cloud benefits to achieve the best results.